In this video we will discuss the grief experience of family members of a person who has died by suicide and offers some do's and don'ts for reaching out to them. We'll also talk briefly about appropriate language to use when discussing suicides.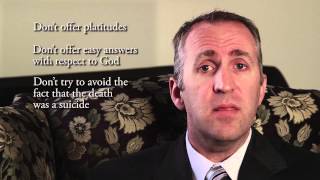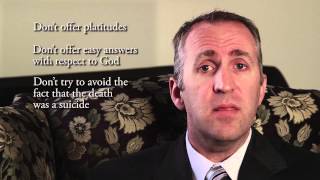 Responding to Family Members after a Suicide
Making Referrals
Be sure to see the videos in the Caring Clergy Project "Making Referrals" Video Series to learn how to tell if your congregants need to be referred to a mental health professional, how to find appropriate mental health professionals for your congregants and how to make a good referral.